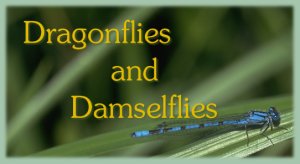 Site Visit Diary
1999 Season



A lunchtime visit to one of my favourite sites. Dozens of pairs of Common Darter were flying in tandem and ovipositing in the top pond. There were also a few Ruddy Darters. I saw a single female Emperor Dragonfly laying eggs in the floating pondweed and 2 Brown Hawkers laying into exposed roots. About 2 dozen Migrant Hawkers were flying in a swarm near the gates into the wood.
Damselflies seen were mostly Blue-tailed, but there were also a couple of male Common Blues and a single male Emerald Damselfly.
Bury Field, Newport Pagnell
28 July 1999



This was an evening trip with the MKNHS. We saw a few Brown Hawkers hunting around the hedgerows away from the river. Blue-tailed and Common Blue damselflies were found roosting and there were a few Banded Demoiselles.
Best find were a few White-legged damselflies. I caught a male to show to the other members of the group.
Tattenhoe, Loughton Brook
27 July 1999



A sunny, but breezy, lunchtime visit. Eight species were recorded. Common blue and Blue-tailed damselflies were widespread together with a few Azures. I found a solitary, male Emerald damselfly, my first of this season. It was in fine condition, well-marked with blue pruinescence at each end of the abdomen.
The commonest Dragonfly was the Ruddy Darter - about a dozen were counted. There were a few Common Darters, one of which flew up from the reeds only to be caught in flight by a passing Brown Hawker. Emperor Dragonflies, including ovipositing females, completed the tally.
The Lodge, Sandy, Bedfordshire
11 July 1999



We decided to take advantage of a beautiful Sunday afternoon by paying a visit to the RSPB headquarters. Although there weren't huge numbers of Odonata to be seen (nor birds come to that) we did see a lot of different species; six species of damselfly and five of dragonfly.
Common blue, Azure, Large Red, Blue-tailed and Red-eyed damselflies and Banded Demoiselles were seen on the various ponds throughout the estate. There were a few Ruddy darters, several Four-spotted chasers and the odd Black-tailed skimmer, Southern Hawker and Brown Hawker.
I was particularly impressed with the wildlife friendly garden. The selection of habitats represented in a quite small area would allow most gardens to greatly increase their wildlife interest.


A very warm, partly cloudy, lunchtime visit turned up nine species. Azure damselflies are still the commonest here together with several blue-tailed and a few common blues. There was a single male large red damselfly too.
Four-spotted and broad-bodied chasers were around and a good number of black-tailed skimmers. Emperors and Brown Hawkers were quite active, both species were seen ovipositing on the bottom pond.


A beautiful, sunny, warm day tempted me out for a lunchtime visit. In all, seven species were seen. The commonest damselfly found was the Common Blue. This is the first site visit this year where this species has outnumbered the, very similar, Azure damselfly. A few Blue-tailed damselflies were also found.
Dragonflies comprised many Four-spotted Chasers, Black-tailed Skimmers and Emperors. There was also a lone Brown Hawker.
Wicken Fen, Cambridgeshire
20 June 1999



This was a MKNHS field trip. Unfortunately the weather was not the best for seeing dragonflies at this usually excellent site. It was very breezy and quite cool with quite a bit of cloud cover. We saw a few four-spotted chasers and a solitary female emperor ovipositing. At one wet ditch in the fen carr I found a few dozen azures mating and a single, male, variable damselfly. This is the first good view I have had of this species and made the trip worthwhile.
Other than the above there were a few red-eyed damselflies on the lilies and a single, recently emerged, blue-tailed damselfly.
We also had distant views of marsh harrier and good views of a hobby


A warm and sunny visit to this varied site to see if I could find hairy dragonfly which had been reported to me by two separate sources. There were hundreds of azure and white-legged damselflies ovipositing on the river but they were outnumbered by the swarms of banded demoiselles. I watched the display behaviour of this species, including the male throwing himself onto the water surface to show the suitability of the current to the female for ovipositing. I new this species did this, but had never seen it for myself before. I also disturbed 3 brown hawkers resting near the river bank. These are the first of this species I have seen this year.
There were a few large red and blue-tailed damselflies around the balancing lake.


Sunny and warm. There was much dragonfly activity around the ponds. Many azure damselflies were mating and ovipositing. Lesser numbers of large red and blue-tailed damselflies were also exhibiting breeding activity.
Many four-spotted chasers were mating and egg-laying too. I don't remember seeing quite such high concentrations of this species on these small ponds before. There were 4 male and 1 female emperor dragonfly and a few male and 2 female broad-bodied chasers.
I watched a male bbc catch a female and mate with her. He then hovered about a metre from her while she dipped her abdomen in the water laying her eggs, chasing away any quads that came near. Ovipositing went on for about 5 minutes but as soon as the female stopped egg-laying, the male attempted to catch her and mate again.
Stony Stratford, River Ouse and mill stream
13 June 1999



Sunny and warm but fairly breezy. Azure, blue-tailed, red-eyed and large red damselflies present. Also a few four spotted chasers.
| | |
| --- | --- |
| | A sunny, but breezy, day. I found blue-tailed, azure and a few banded demoiselles on the stream. Around the lake margins there were many hundreds of azures together with blue-tailed, red-eyed, large red and white-legged damselflies. I met someone who reported having seen hairy hawker earlier. Another site for this species in Milton Keynes! |
| | |
| --- | --- |
| | Not much to be seen on a cool, breezy lunchtime visit. There were no damselflies on the pond at the edge of the wood but in a clearing I found about 50 azure damselflies. Astonishingly, I also found a female white-legged damselfly (f. lactea) in the same clearing. This wood is several miles from the nearest site for this species. |
Hanson Environmental Study Centre, Great Linford Lakes
6 June 1999



This was the MKNHS "Really Wild Natural History Show" day. Many events took place including a couple of dragonfly walks led by yours truly. Unfortunately, the weather forecast seemed to have put many people off from attending, so numbers were not great, but the rain held off for most of the day with just one short shower. Not many dragonflies and damselflies were to be seen because of the weather conditions but we did find several dozen azure and blue-tailed damselflies, together with a few common blues.
One or two four-spotted chasers were about and red-eyed damselflies were on the water lilies outside the lecture room and on the Arboretum lake.
A nice find was a resting elephant hawk moth in excellent condition.
Tattenhoe, Loughton Brook
1 June 1999



A warm, lunchtime visit turned up reasonable numbers of large red, blue-tailed and azure damselflies. All these were either mating or ovipositing. I also found my first broad-bodied and four-spotted chasers of the season.
On my way back to the car, I was surprised to see a male hairy dragonfly B. pratense hawking over one of the small ponds. If this species is present at this site, I would expect it to be found at all the reedy lakes and gravel pits in Milton Keynes!
Mount Farm Lake
27 May 1999



I decided to visit this site because of the find of an exuvia of Hairy Dragonfly here earlier in the month, to see if I could see any adults. None were found but there were many Red-eyed Damselflies on the waterlilies around the lake and also several Blue-tailed Damselflies.


A

red letter day

for me! My first sighting of Hairy Dragonfly, Brachytron pratense, in Milton Keynes. I saw three males hunting over the shallow ponds at Blue Lagoon. One perched for a while and I was able to observe (through binoculars) its downy appearance, parallel green ante-humeral stripes and yellowish-green to bluish-green spots all the length of the abdomen. Although Hairys have been reported from Milton Keynes last year (at Linford Lakes) this is the first time I have seen them myself. I was also handed an exuvia found by a member of the Milton Keynes Natural History Society on 5th May at Mount Farm Lake in Bletchley which I identified as being Hairy Dragonfly. Steve Cham, who is more expert with this species than I, confirmed the identity. This means that the number of species for Milton Keynes is now 18 and that I will have to update my dragonfly key!
Also seen during the same visit were a few dozen Large Red Damselflies, some Blue-tailed and Azure Damselflies and my first Four-spotted Chaser of the year.


A mainly cloudy and quite breezy visit to this string of artificial lakes along the Loughton Brook. On the brook I saw a few Large Red Damselflies, a single, male, Azure and several Blue-tailed.
On the lakes themselves I found many hundreds of Blue-tailed and large numbers of both Azure and Large Red damselflies. I don't think I have ever seen so many Large Red Damselflies at a single visit in Milton Keynes before. Although this species is quite widespread, it usually only occurs in small numbers here. I also found 3 Red-eyed Damselflies, two of which were newly emerged, and a few dozen White-legged Damselflies. These were all the pale cream, newly emerged colour. Both males and females were seen. I collected several exuviae and, although I have not yet had time to identify them all, some were definitely those of White-legged Platycnemis pennipes. They are quite easy to identify because of the long filament at the end of the lamellae (tail gill-plates).
On the way home I stopped off at the River Great Ouse at Haversham where I found a few Banded Demoiselles, Calopteryx splendens.
Newton Blossomville
9 May 1999



On the way home from Felmersham, I stopped off to have a look at the River Ouse at Newton Blossomville. This is an excellent site for seeing Banded Demoiselles, C. splendens, I found one female and saw a male flying across the road some way from the river. Later in the month, I would expect to see many hundreds of this species here.
The air in the water meadows was thick with thousands of mayflies (perhaps Ephemera danica).
Felmersham Gravel Pits
9 May 1999



This Local Nature Reserve in Bedfordshire is a very worthwhile place to visit. The first damselflies I saw had me a little puzzled at first. They were very dark in colour and not immediately recognisable. I netted one and examined it closely. My first thoughts were that it was a female C. puella, but I could see no sign of the ante-humeral stripes, although the diagnostic Coenagrion lines were present on the sides of the thorax. The upper surface was uniformly bronzy-black. After catching a few others I found that they were, indeed, puella. Some of the individuals had the first signs of ante-humeral stripes appearing. I wasn't aware before this that newly emerged females were like this.
Later, I found hundreds of immature male and female C. puella a short distance from the water's edge on a sunny hedgerow. There were also a few Large Red and Blue-tailed damsels.
I succeeded in locating a single exuviae of Hairy Dragonfly, B. pratense, on reeds a the pond edge but no flying adults were found.
| | |
| --- | --- |
| | Sunny, warm but breezy, lunchtime visit to the local wood. No dragonflies seen on the ponds near the car park but I found a couple of large red damselflies along one of the rides and on vegetation in the pond in the wood. |
| | |
| --- | --- |
| | In the afternoon, the continuing good weather tempted me to visit Emberton Park. The Park was very busy, as would be expected of a Bank Holiday, and I thought I was going to draw a blank with observations. Just as I had decided to retire homewards for a nice cool beer, I found about 10 specimens of Blue-tailed Damselfly. All were pretty immature with the exception of a couple of females (one form typica and the other violacea). I also netted an immature female Common Blue Damselfly. |
| | |
| --- | --- |
| | A sunny Bank Holiday Monday - a real rarity! A brief morning visit to Great Linford Lakes turned up just two individuals - a male Common Blue and a male Large Red Damselfly. Both specimens were very newly emerged and had almost no colour and very milky wings. I am hoping that I will get a sighting of Hairy Hawker at this site later this month. |
| | |
| --- | --- |
| | Another lovely day. This time I took a walk along the River Ousel from Woughton Water Gardens to Caldecotte Lake. Again, nothing was seen on the river, but on the grassy bank near Walton Lake I found a few dozen immature Azure Damselflies, a single Large Red and a single Blue-tailed. |
Stony Stratford Conservation Area
1 May 1999



At last! The 1999 flying season has started. Given the very good weather forecast, I decided to spend most of my time trying to find early damselflies on this Bank Holiday weekend. My first trip was a walk along the River Great Ouse from Calverton End to Wolverton Mill. Nothing at all was seen on the river. I guess that the water is still too cold (measured at 13 deg. C).

I decided to check around the pond side at the Stony Stratford Conservation Area managed by BBONT. I found about a dozen immature Azure Damselflies and a single Blue-tailed Damselfly. I collected a few exuviae from just above the water level on Sweet Reed Grass stems. When I checked these under the microscope at home I identified them to be of Azure Damselflies.
This page was last updated on 29 August 1999
Reports from the first half of 1997
Reports from the second half of 1997
Reports from the first half of 1998
Reports from the second half of 1998









Dragonfly Home Page | Introduction | Dragonfly Descriptions | Dragonfly Diary | Site Descriptions | Identification Key | Picture Index | Links & Bibliography
Unless specifically stated otherwise, all photographs on this web site are copyright G H Mahoney. See the
About this site
page for fair usage information.
This page last updated
If you have any comments about this site please email george @ ghmahoney . org . uk