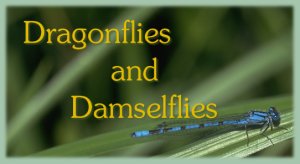 Site Visit Diary

| | |
| --- | --- |
| | A hot, humid day forced me out of my comfortable, air-conditioned office to look for Odes at my favourite site in MK. There was good activity on all the ponds, particularly the pond nearest the car park. A few dozen Four-spotted Chasers were vying for space over the water and I saw my first Emperor Dragonflies of the year, both males and females (ovipositing) and staking their claim to be the biggest bullies around! Male and female Broad-bodied Chasers were seen on the top and bottom pond, pairing and ovipositing. Two Brown Hawkers flew over, quite high, towards the wood. There was also one, fairly newly emerged, female Common Darter and 3 male Black-tailed Skimmers. Damselflies included Azure, Large Red and Blue-tailed, but no Common Blues were seen. |
| | |
| --- | --- |
| | A lunchtime visit to this string of four artificial lakes near Milton Keynes centre. Warm and sunny, with a light south-easterly wind. The commonest damselflies seen were Blue-tailed and White-legged. I found the latter on all but the lowest of the four lakes, once again I suspect larvae had been displaced by the flooding. Lesser numbers of Large Red, Azure and Red-eyed Damselflies were recorded along with a very few Common Blues. There was also just one male Banded Demoiselle (usually more common here). Dragonflies were disappointing. I only observed 5 Black-tailed Skimmers and one Four-spotted Chaser. |
| | |
| --- | --- |
| | A sunny, hot Sunday in June saw me, along with hundreds of fishermen, picnickers, sunbathers etc. visit Emberton Park near Olney. Blue-tailed and Common blue damselflies were very abundant but perhaps the commonest species was White-legged damselfly, which was seen on the lakes well away from the River. I suspect many larvae were displaced during the extensive winter and spring flooding this year. Banded Demoiselles were seen in good numbers on the river but only a few Red-eyed and Azure Damselflies and one male Large Red Damselfly were seen. Dragonflies were only seen in small numbers, a few Four-spotted Chasers and Black-tailed Skimmers and a solitary male Hairy Dragonfly. |
Tattenhoe and Water Spinney
30 May 2001



A short lunchtime visit on a partly cloudy day turned up good numbers of Large Red and Azure Damselflies, both species seen mating and ovipositing. Also a few dozen Blue-tailed, a Four-spotted Chaser and a single, male Hairy Dragonfly.
Stony Stratford Nature Reserve
28 May 2001



A warm bank holiday Monday tempted me out to this local BBOWT reserve. The ground was surprisingly waterlogged given the dry weather over the last week or so. I saw hundreds of Azure Damselflies including pairs mating and ovipositing. Also seen in good numbers were Blue-tailed and Red-eyed Damselflies. There were lesser numbers (about a dozen) Large Red Damselflies, a few Four-spotted Chasers and three Hairy Dragonflies, 2 male and one female.
A walk down to the river helped me to add my first Banded Demoiselles of the season. Both male and female were found in reasonable numbers. All the previous mentioned damselflies were also found on the river but, as yet, no White-legged.
Wicken Fen, Cambridgeshire
26 May 2001



My wife, Lyn, and I took advantage of a lovely, warm, sunny day to visit this National Trust managed reserve. We found seven species of Odonata including good numbers of Hairy Dragonfly (seen mating) and Four-spot Chasers. The remaining species were all damselflies. Large Red, Blue-tailed and Red-eyed were present in good numbers. We also found both Azure and Variable Damselflies, both of which were observed mating and ovipositing.

Birds seen on the visit included some excellent views of male Marsh Harriers and Hobbies. We also saw and heard Blackcap, Garden Warbler, Whitethroat, Chiffchaff, Reed Warbler, Willow Warbler, Mute Swans, Canada and Greylag Geese, Mallard, Shoveller, Coot and Moorhen and many others. The highlight was an excellent view of a male Snipe performing its "drumming" display flight near the Tower Hide.
| | |
| --- | --- |
| | A lunchtime visit on a warm sunny day to my favourite site. I found over a hundred Large Red Damselflies including mating and ovipositing pairs. There were also some Blue-tailed, and Azure Damselflies and a few Four-spot Chasers. |
| | |
| --- | --- |
| | Once again the weather defied the forecasters. The conditions were overcast and cool so not too much was expected of this morning visit. I found one, newly emerged, Large Red Damselfly just above its exuvia and two Blue-tailed Damselflies. I also had a good view of a cuckoo flying past. |


A rather late start to the dragonfly season here in North Bucks due to the very wet and cold weather conditions. This was the first warm and sunny weekend day of the spring. Milton Keynes Council held a "Pond Day" at Blue Lagoon to launch mkPondWatch, a scheme to involve people in maintaining, recording and enjoying their local ponds. Alan Nelson and I led a couple of dragonfly walks to introduce people to the lifestyle and identification of Odonata.

During the walks (and in pre-walk searches) we found 2 or 3 Hairy Dragonflies, 1 Four-spot Chaser, a dozen or so Large Red damsels, a few Blue-tailed damsels and a single Azure Damselfly. At least the season has started!
This page was last updated on 01 June 2001
Reports from the first half of 1997
Reports from the second half of 1997
Reports from the first half of 1998
Reports from the second half of 1998









Dragonfly Home Page | Introduction | Dragonfly Descriptions | Dragonfly Diary | Site Descriptions | Identification Key | Picture Index | Links & Bibliography
Unless specifically stated otherwise, all photographs on this web site are copyright G H Mahoney. See the
About this site
page for fair usage information.
This page last updated
If you have any comments about this site please email george @ ghmahoney . org . uk