Description
A small damselfly found in seepages and ditches. Much less common than I. Elegans, it can be identified by the blue "tail-light" on half of S8 and S9 (in elegans it is wholly on S8). It is noticeably smaller than elegans and the immature females are a striking orange colour.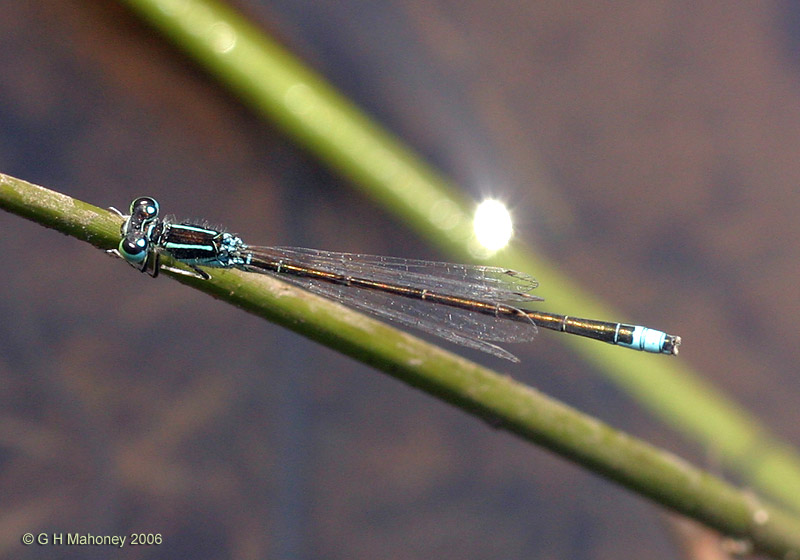 Male in a narrow ditch on acid pasture land on the Somail plateau (34) - July 2006
Observations
20/07/2006 Several (approx. 10) males found in a drainage ditch on high, acid pasture land on the Somail plateau between Fraisse sur Agout and Lac de Vesoles (34).
---
If you have any comments about this site please email george @ ghmahoney . org . uk
Unless specifically stated otherwise, all photographs on this web site are copyright © G H Mahoney. See the About this site page for fair usage information.
This page last updated 20/07/2006