Description
This species and O. uncatus are most easily told apart by the colour of their eyes. Both species are black and greenish yellow with strongly hooked male appendages. They are found near both rivers and lakes with clean water but they can also be encountered far from water. Flies from late June to September.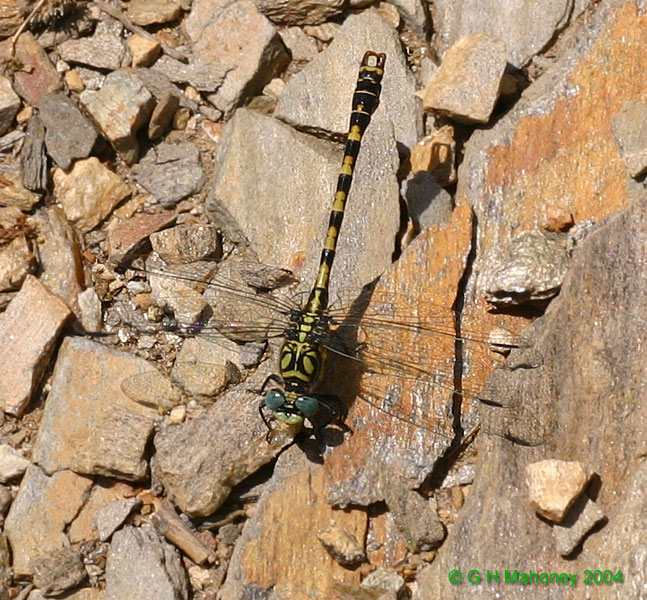 Male near Lamalou-les-Bains, 20th June 2004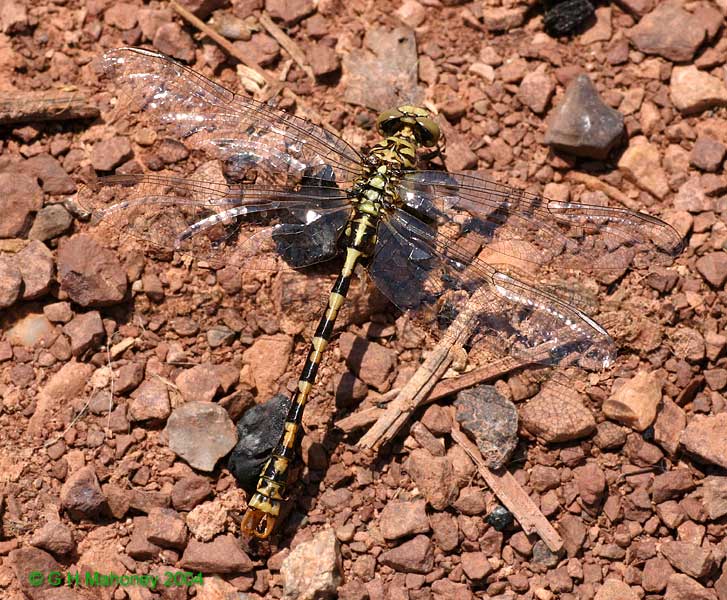 Male at Lac du Salagou, 8th July 2004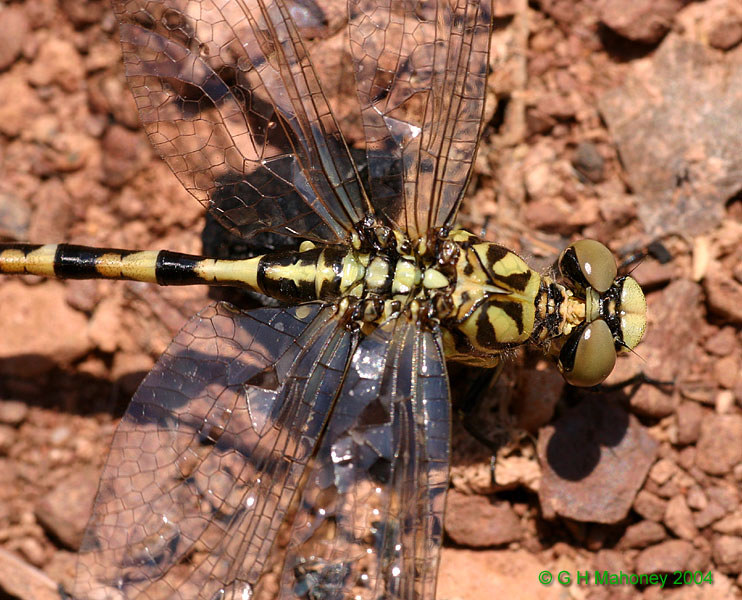 Male at Lac du Salagou, 8th July 2004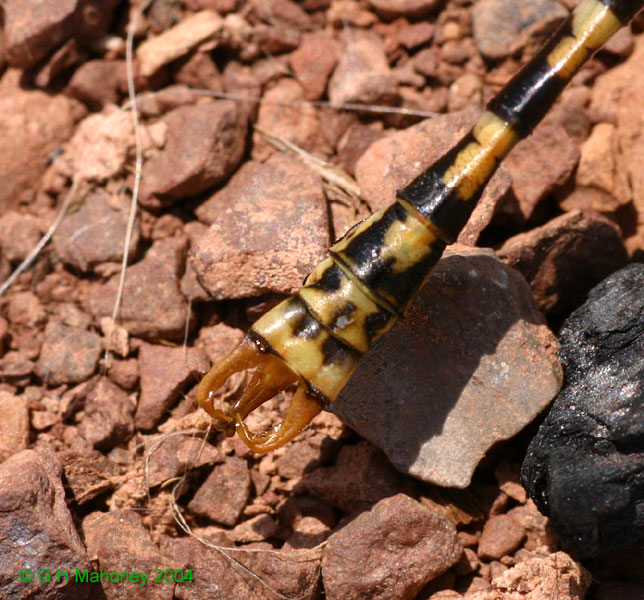 Close-up of strongly hooked anal appendages.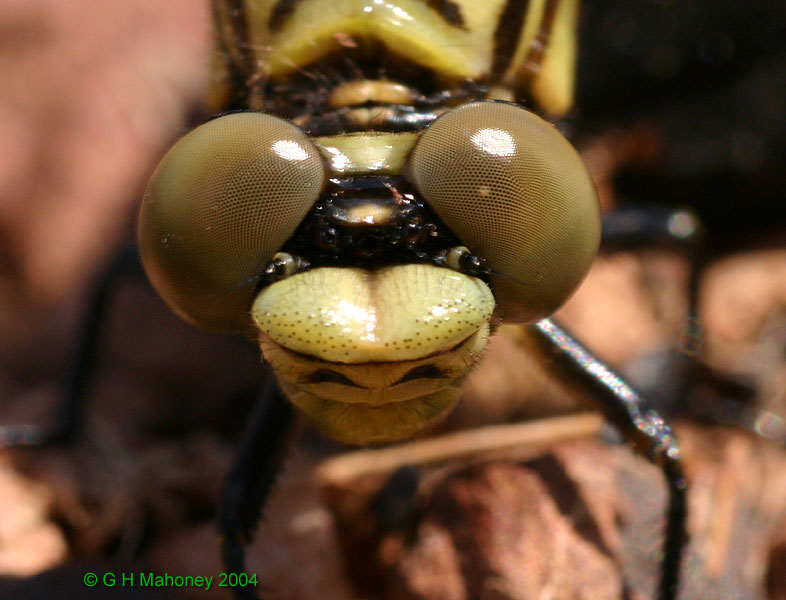 Close-up of face showing large, separated, multi-faceted eyes.
Observations
08/07/2004 Solitary male resting on the shore by Lac du Salagou, Hérault (34).
14/07/2004 Several males by the River Orb nearHérépian, Hérault (34).
31/05/2005 One male seen on a path quite high in the Cirque d'Infernet, St-Guilhem-le-Desert (34)
10/07/2008 10+ males at the Parcours de Peche on the R. Gravezon, Lunas
10/07/2008 3 males at the Plan d'eau near Lunas
16/06/2009 2 or 3 males basking on rocks by the River Orb at Hérépian.
---
If you have any comments about this site please email george @ ghmahoney . org . uk
Unless specifically stated otherwise, all photographs on this web site are copyright © G H Mahoney. See the About this site page for fair usage information.
This page last updated 11/04/2005