Description
This powdery blue dragonfly is found in marshy habitats near slow flowing streams. The costa (leading edge of the wing) and pterostigma are yellowish. Mid May to end September.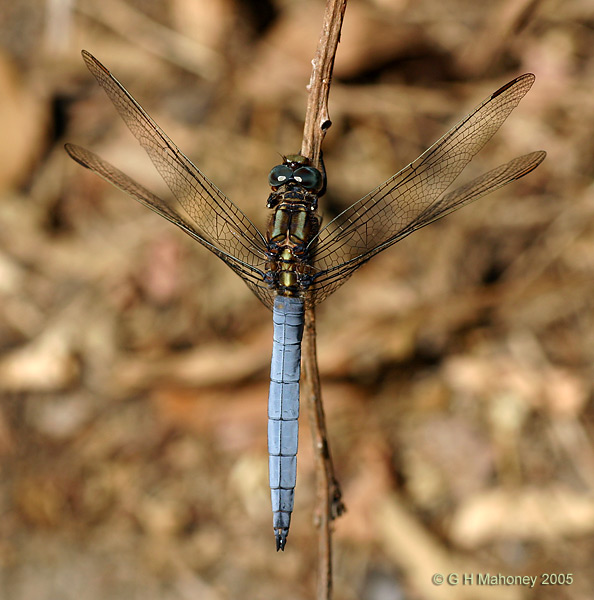 Male at Hérépian - 2nd August 2005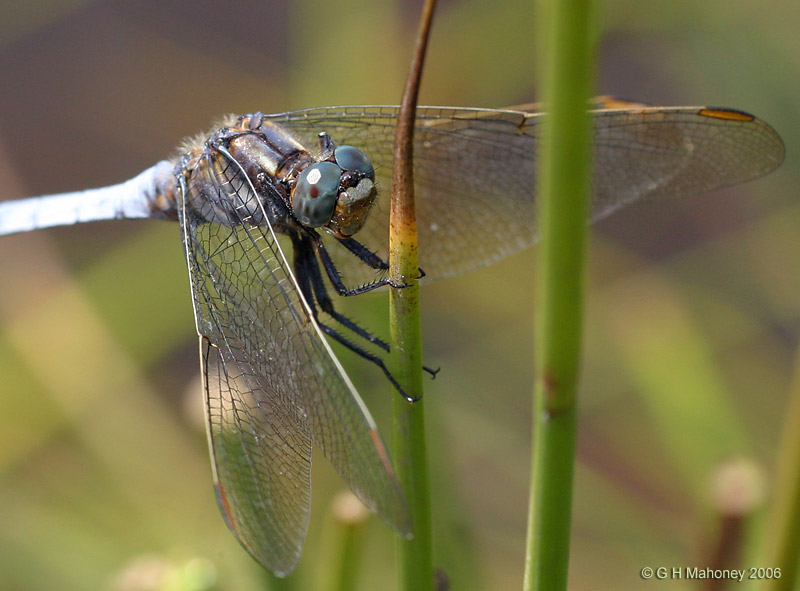 Close up of face and wings of male, Somail plateau (34) - July 2006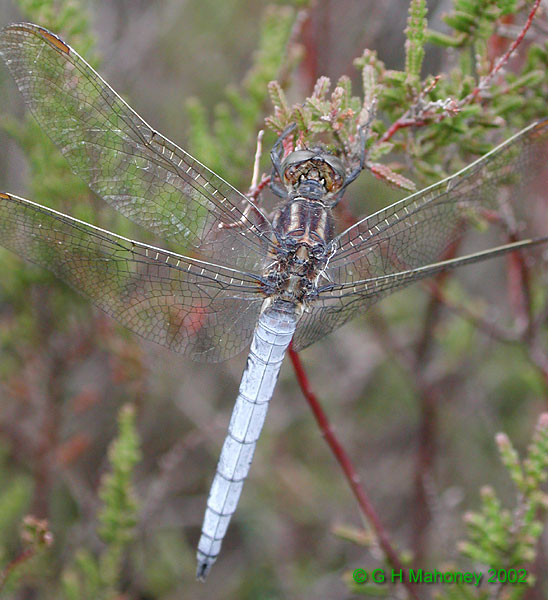 Male, New Forest, UK, 2002
Observations
02/08/2005 Single male seen basking in the sun on the old railway walk above St Raphael, nr. Hérépian, Hérault (34)
20/07/2006 Several males (3-10) in the marshy area at Lac de Bourdelet, Riols (34).
20/07/2006 10-30 males and 2 females seen on a drainage ditch on acid pasture on the Somail plaeau between Faisse sur Agout and Lac de Vesoles (34).
---
If you have any comments about this site please email george @ ghmahoney . org . uk
Unless specifically stated otherwise, all photographs on this web site are copyright © G H Mahoney. See the About this site page for fair usage information.
This page last updated 12/04/2005