Description
The males of this species are orange-red in colour, The females being brown and yellow, sometimes developing reddish markings as they become old. The sides of the thorax have panels of yellow and dark-red. The legs have a thin yellow line running along them which can be a help in confirming identity. It is found around lakes and ponds and can be found from mid Summer through to November or even December. It is one of the last Dragonflies on the wing in the year.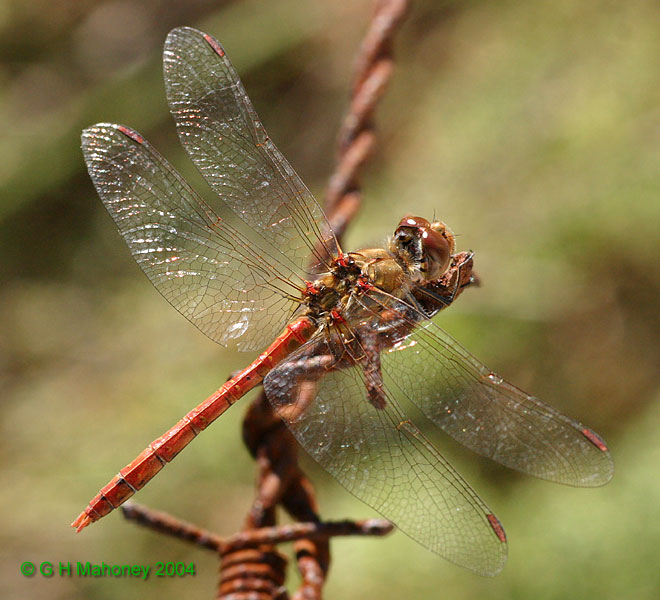 Male resting on barbed wire, Camargue, 23rd September 2004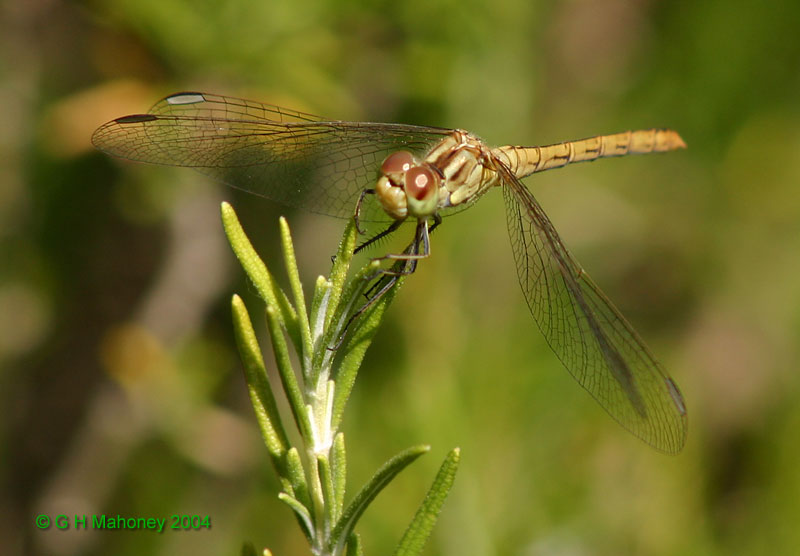 Female at N. D. de Capimont, Lamalou-les-Bains, 12th July 2004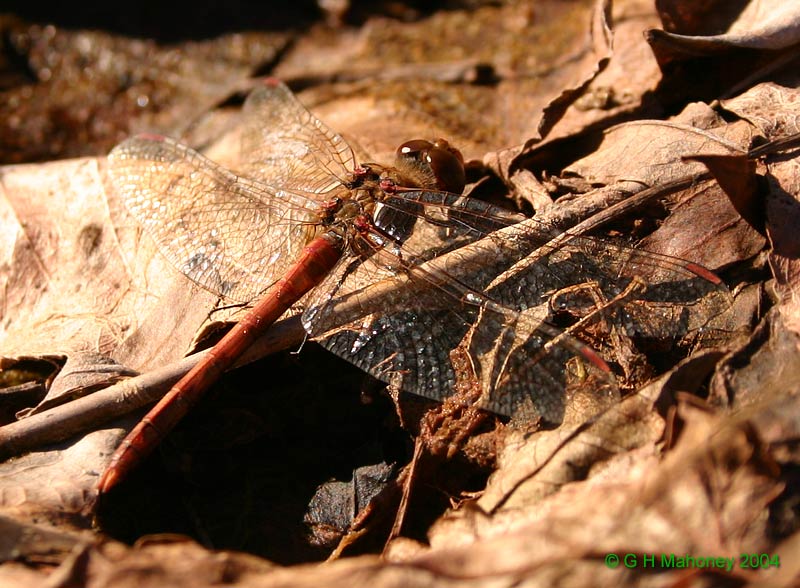 Male near Rabejac, Hérault, 4th January 2005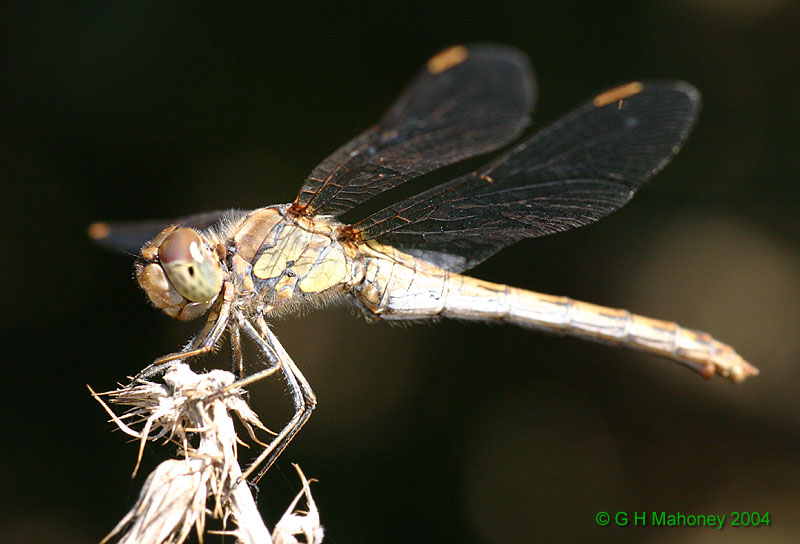 Female, Camargue, 23rd September 2004
Observations
03/11/2004 One old-looking male near the village of Villecelle, Lamalou-les-Bains, Hérault (34).
05/11/2004 A few males and females, some in tandem, near Lamalou-les-Bains, Hérault (34).
04/01/2005 A single male hunting over a small stream near Rabejac, Hérault (34). The earliest I have ever seen a dragonfly (though this was probably an old individual from the previous year).
---
If you have any comments about this site please email george @ ghmahoney . org . uk
Unless specifically stated otherwise, all photographs on this web site are copyright © G H Mahoney. See the About this site page for fair usage information.
This page last updated 11/04/2005